Brain Eraser (Alcoholic Drink)
Bev I Am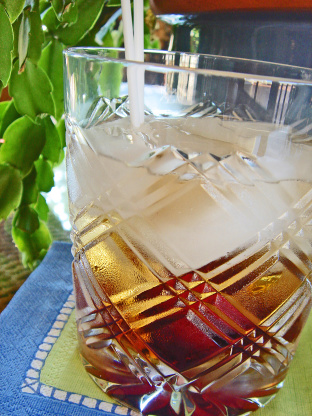 Words to Drink by: Don't try this if you're already working with a blank slate!!

I am a bartender, and we make this drink regulary. Just like many drinks there are tons of versions, my version does not include the amaretto, rather equal amounts of vodka and kahlua. Also, I use 7 up or Sprite instead of the club soda, maybe this will help someone fully enjoy the drink, through the straw like it should be! Note: I use 6 oz glasses, so you should have 4 oz of whatever filler you choose.
Put ice into a rocks glass.
Pour vodka, Kahlua and Amaretto into the glass.
Top with club soda.
Drink in one shot through a straw.