A wonderful Italian dish. We prefer it without the sauce, but you may prefer it with sauce.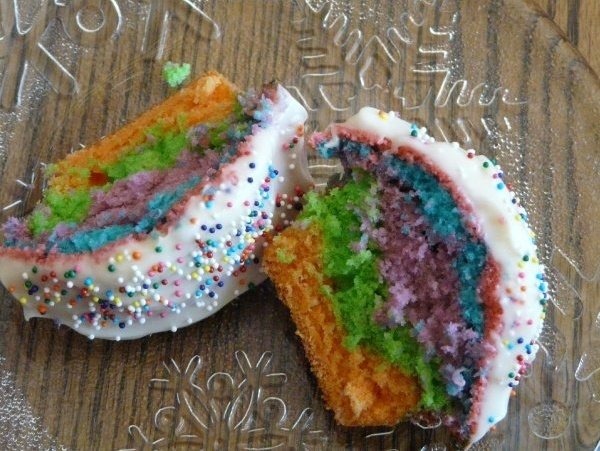 Just like my mom use to make, this couldn't be simpler. You can also cook the Braccioli in your sauce on the stove top as I did I cook my sauce a couple of hours or in the oven. I also added a little extra garlic but this is just like my mom makes but she does not use a recipe so thanks for sharing this recipe.
8

sprigs parsley, chopped

1

clove garlic, minced
1⁄2 cup seasoned dry bread crumb

2

tablespoons grated parmesan cheese

1

small onion, finely chopped

2

hardboiled egg, diced

2

slices bacon, cooked & diced

1

teaspoon salt

1

pinch pepper

1

pinch oregano
1 1⁄2 lbs round steaks, pounded on both sides,seasoned to taste

1

egg, beaten

2

tablespoons flour
1⁄4 cup oil
3⁄4 cup water
string, for tying
spaghetti sauce (optional)
Place parsley, garlic, bread crumbs, cheese, onion, hard cooked eggs, bacon, salt, pepper, and oregano in a bowl and mix thoroughly.
Lay the steak flat on the counter.
Spread mixed ingredients on top of steak.
Fold edges in and roll.
Tie securely with string.
Dip rolled and tied steak in beaten egg then in flour.
Heat oil in skillet and saute on all sides until golden brown.
Place in a roasting pan.
Add water and roast in a 350 degree oven for 45 minutes.
Cut into 1& 1/2 inch slices and serve as is, or pour spaghetti sauce over the steak, if desired.