Genianoe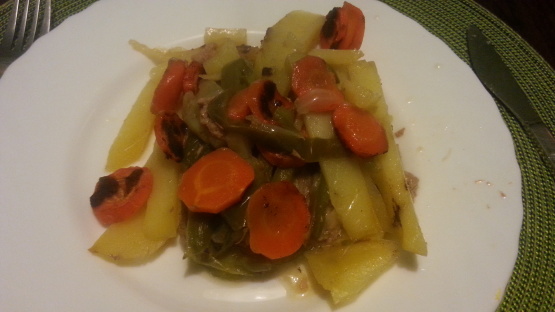 What do you call a hooker's boy friend? - A ho beau!

Top Review by Jill77
The ingredients made me try this recipe. I probably would have never put them all together this way. But, it was very good. Followed the recipe exactly. The only thing I will do differently next time is maybe add the green pepper halfway through the cooking time as mine came out mushier than I like. Other than that, a very tasty dinner - something different than your average "meat and potatoes" dinner.
Layer the ingredients, in the order listed, in a lightly greased casserole dish.
Bake at 375°F for 75 minutes.