gailanng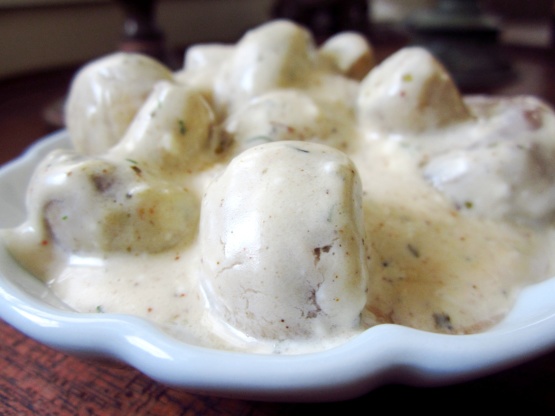 These mushrooms are to die for. I usually serve them when we fondue. I kinda came up with the recipe myself and whenever I make them the pan ends up licked clean!

These mushrooms truly ARE TO DIE FOR! The sauce is thick and creamy and sticks perfectly to the mushrooms. The flavor is FANTASTIC too! Another brilliant creation, Peeps! :)
Saute mushrooms in a couple of tablespoons of butter with a little salt& pepper til cooked thru on very low heat.
In a separate saucepan melt down the boursin cake with a cup or so of the cream depending upon how thick you want your sauce.
Pour over sauteed mushrooms and serve.