Boursin Cheese (Homemade)
Pamela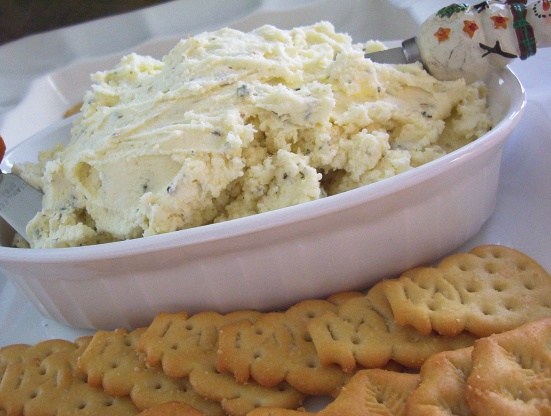 Boursin-style cheese can easily be made at home. Not just more economical, but fresher and tastier. Rub all the dried herbs used between your fingers before adding.

When I first started cooking, I used this same recipe (only with much larger measuring units) for Stuffed Mushroom Marinara although I omitted the marjoram. I cooked at a four-star restaurant, and it was such a hit. Clients were always asking us about the "delicious stuff" in the mushrooms. They had no idea that is so inexpensive to make. We also used it to spread on flat breads and even put a bit in the French Onion Soup. This recipe is GREAT! I use it for everything now.
Have cheeses and butter at room temperature.
Crush garlic.
Mix cheeses, butter and garlic.
Add remaining ingredients, mix well.
Pack into a container just large enough to hold the boursin and store in refrigerator.
To serve, bring to room temperature.
Serve with crackers.