Bourbon Sweet Potato Fluff
KateL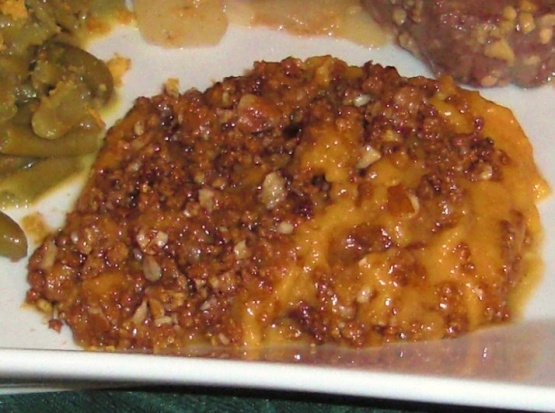 You know us Southerners...we love our bourbon and sweet potatoes and pecans. This is a combination of the three. This recipe freezes well. From my mother's big plastic bag of recipes.

What a hit! The family loved it, co-workers loved it, even my picky sister loved it! Thanks for sharing this will be a new family tradition!
Put sweet potatoes, butter, eggs, pineapple, condensed milk, brown sugar and bourbon into bowl. Beat with mixer. The more you beat the fluffier. Pour into buttered casserole.
Topping: Mix and sprinkle on top of casserole. Bake at 350 degrees for 30 minutes.