Bourbon-Marinated Pork Tenderloin
Prep 15 mins
Cook 40 mins

From Southern Living. Prep time does not include overnight (12 hours) marinating.
Directions
Rinse tenderloins, and pat dry.
Combine soy sauce and next 9 ingredients in a large zip-top plastic freezer bag or shallow dish; seal or cover, and chill at least 12 hours. Remove pork from marinade, discarding marinade. Sprinkle evenly with salt.
Grill, covered with grill lid, over high heat (400° to 500°) 30 minutes or until a meat thermometer inserted into thickest portion registers 155°, turning occasionally. Remove from heat; cover with aluminum foil, and let stand 10 minutes or until thermometer registers 160°. Garnish with fresh parsley sprigs, if desired.
Reviews
Most Helpful
I really can't add any more to what's already been said, except to say that I made this exactly as posted (using Knob Creek bourbon) and it was delicious! It really gives a lot of flavor and juiciness to the pork, and I will be making this again! Made for Spring PAC 2014.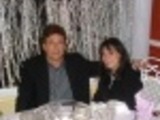 I've been making this tenderloin for years -- I was getting ready to post the recipe and found that gpotts had aleady done the work for me!!! This is a recipe that I always know will be delicious and people will love. There is seldom any leftovers!!! It's just too easy to eat -- because of that I always plan ahead and make extra. I hope more people will give this a try.

I made this a few weeks ago and forgot to rate it. My family loved this, and that's the important thing. It probably would've been better grilled, but did in the oven and it was great! Very tender and juicy. Thanks for the great recipe.