Pam-I-Am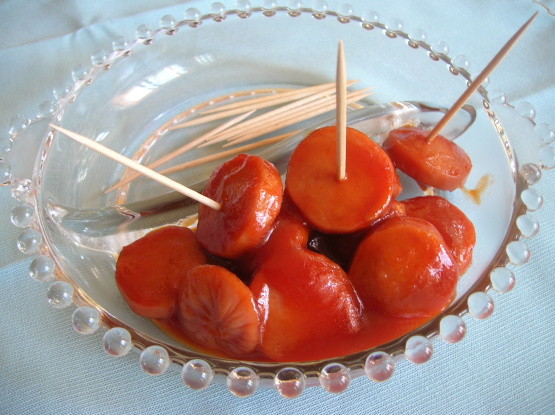 A good friend, we used to have a lot of parties and would have lots of hors d'oeuvres. This one was a favorite of everyone. We always doubled the recipe and all would be eaten. Easy to make and you can freeze leftovers if you are lucky enough to have any. I us more bourbon than the recipe list for.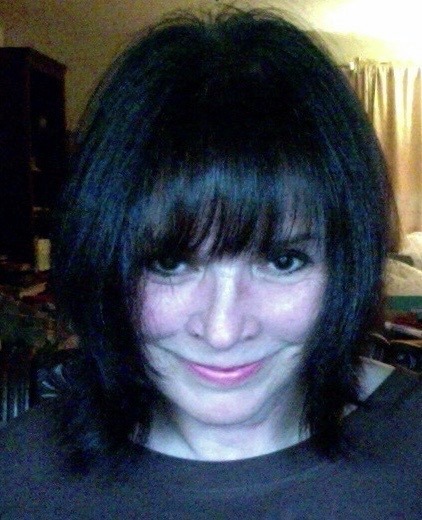 This is an easy, tasty recipe that makes a LOT. I did use the miniature cocktail frankfurters and will take the suggestion of using regular-size ones (cut-up) next time, as I don't think they really absorbed the flavor of the sauce.
1

(14 ounce) bottle tomato ketchup
3⁄4 cup firmly packed brown sugar
3⁄4 cup Bourbon (I use Tennessee Jack Daniel's # 07)

2

(16 ounce) packages frankfurters, and cut into 1 inch chunks (See Note)
Note: I use 4- 8 ounce packages of miniature cocktail frankfurters.
When I cook the sauce thoroughly I put into a crock pot and then put the frankfurters in and heat.
You then have everything ready to go if you are taking this item to someone else's party.
In a large saucepan, combine ketchup, brown sugar and bourbon; stir until well blended.
Cover and simmer, stirring occasionally, about 1 hour.
Add frankfurters and simmer until heated thoroughly, about 5 minutes.