teresas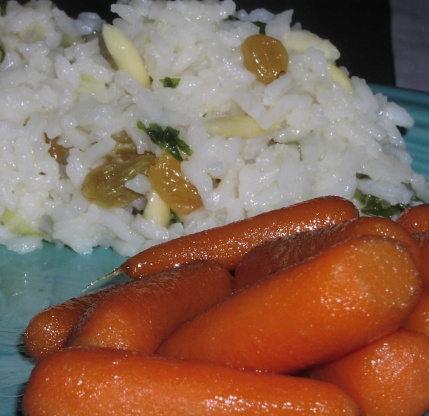 Easy to make, these carrots will brighten up any plate.

I served these with last Thanksgiving's dinner, and while the veggies play a decidedly minor role in the feast, we really enjoyed them. I have made them several times since, and make plenty so as to have leftovers for a snack the next day! Thanks for sharing the recipe.
In a large saucepan, bring water to a boil; then add carrots, white sugar and salt.
Return to a boil and cook for 5 minutes or until tender.
Melt butter and brown sugar in a large skillet over medium-high heat.
Stir in carrots and cook, stirring occasionally, 2 to 3 minutes.
Add bourbon and cook, stirring occasionally for 3 more minutes.
Garnish if desired.