Bourbon Brownies W/Praline Icing
katew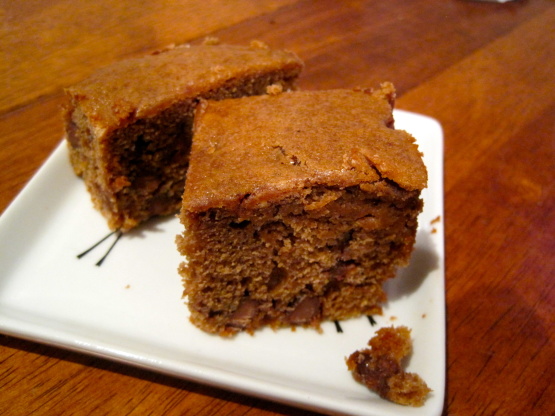 C'est tres bon, is all I can say! Just typing this awesome Cajun brownie recipe is making me drool... Source is Cajun Delights cooking blog. I know what dessert will be tonite!
BROWNIES:.
In large saucepan, combine the butter, sugar, and water. Cook, over medium heat, until just boiling. Add chocolate chips, and stir until melted. Remove from heat and allow to cool slightly.
Stir in the eggs, bourbon, and vanilla, and beat lightly. Stir in the flour, baking soda, salt and pecans and mix well.
Spread the batter into prepared 8x8 baking dish. Bake in a preheated 350 degree oven for 20 minutes and cool in the pan. Top with Praline Icing.
PRALINE ICING:.
In a medium saucepan, over medium heat, bring the first 3 ingredients to a boil. Boil for one minute, whisking constantly.
Remove from heat and whisk in powdered sugar and almond extract until smooth. Add pecans and continue to stir for about 3 minutes or until the mixture begins to thicken.
Pour onto cooled brownies. Makes 1 1/2 cups.