Rita1652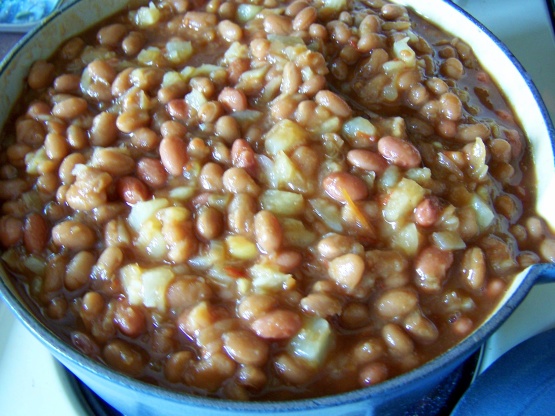 These are the best baked beans--very tasty. Very easy to make as well--can be made on the stove top, in the oven, or in a crock pot. I never fail to get rave reviews at pot lucks and family outings.
To make the coffee, dissolve 1 tsp of instant coffee in 1/2 cup of hot water.
Combine all ingredients in pot and cook over low heat for 2 hours, or put in covered baking dish and bake at 350°F for 2 hours, or put in crock pot on high for 3-4 hours.