This is a classic. Good all around seasoning!
Directions
Combine all herbal ingredients.
Lay each square of cheesecloth separately on a table; onto each square place 2 rounded teaspoons.
of herb mix; tie each square into a bag (bring all 4 corners together, tie).
Store in tightly covered jar.
Immerse 1 bag in soup or stock during the last 30 minutes.
of cooking.
Most Helpful
These are the cutest little things! The only thing I did differently was to omit the celery flakes. I have made spice blends before, but this is so nice to make your own and put it into a little bag. This will make wonderful gifts for the holidays. Possibilities are endless.Awesome!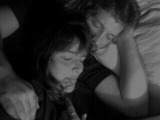 These are great! I followed the directions precisely as written, then used a boquet to season some beef broth I had in my freezer. I thawed the broth, tasted it, and then simmered it about an hour with the boquet garni. It definitely enhanced the flavor. I will be keeping these on hand from now on, and I even have the perfect jar to keep them in!