Boston Market Dill Potato Wedges
Mapillar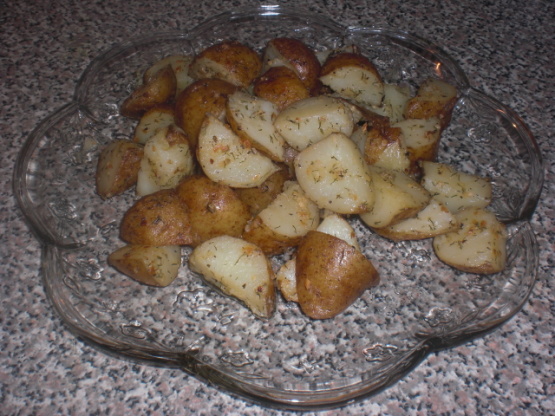 From Copykat.com (http://www.copykat.com)

Boston Market's potatoes are not "browned." When I make my version, I just melt butter and garlic salt together while the potatoes are boiling. When the potatoes are done, slice them into wedges and pour the melted butter/garlic salt over the potatoes. Add salt, pepper and dried dill (yeah in the little container) to the mixture to taste. My husband has told me that the way I make them is just like Boston Market, only better. Gotta love him!
Wash potatoes well and boil until soft, drain well on paper towels.
Melt 1 stick of butter, in large frying pan (use only real butter) sauté garlic for a couple of moments, and then add potatoes and the rest of the seasonings.
Pan-fry the potatoes until they are lightly brown.