Lvs2Cook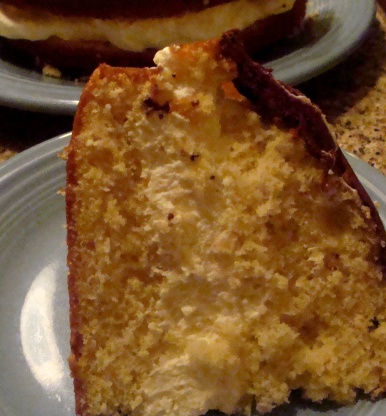 I received a booklet from Kraft Foods today which is called "food & family" and this is one of the recipes in it that I am posting here to try at a later date. One of their winning desserts! NOTE: Cooking time = refrigeration time.

I've used this recipe from the Kraft website many times and am so glad to see it here. It really is a cheater's version of a classic Boston cream pie but even though it's easy to make, the taste is wonderful. I don't make many cakes but when I do, I head for this recipe. I make it just as posted. Thanks for posting this recipe!
Cut cake into 2 layers with serrated knife. Beat 1 cup milk and pudding mix with whisk 2 minutes. Stir in whipped topping. Let stand 5 minutes.
Stack cake layers on serving plate, spreading pudding mixture between layers.
Microwave chocolate and butter on high for 1 minute. Stir until chocolate is melted. Add sugar and 2 tablespoons milk; mix well. Spread over cake. Refrigerate 1 hour. Refrigerate leftovers -- if there are any!