Boreal Forest Cranberry Brownies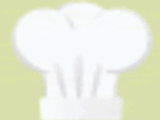 This recipe is from a cookbooklet I bought on the Washington coast, "CRANBERRY HARVEST FESTIVAL 2002 COOKBOOK", put out by the Cranberry Coast Chamber of Commerce to raise money to stage the annual festival.
Directions
NOTE: to make cranberry juice for icing (if you don't have bottle juice on hand) simmer cranberries for brownies a few minutes in 1/8 cup water. Drain and reserve liquid and use berries in brownies.
Preheat oven to 350°F Coat a 9 x 13 inch baking pan with non-stick cooking spray.
Combine flour, baking powder and salt; set aside.
Melt 1 cup butter in large saucepan. Remove from heat. Stir in 1 cup cocoa powder. Add 2 cups sugar, eggs, vanilla extract, and 1 teaspoons almond extract; stir until well blended.
Stir chocolate mixture into flour mixture. Add cranberries and nuts and mix just until blended.
Pour batter into baking pan. Bake 30 to 35 minutes.
Cool completely and frost.
FROSTING: Melt 3 tbls. butter in small saucepan. Remove from heat. Stir in 1/3 cup cocoa powder, 1/4 teaspoons almond extract, cranberry sauce and juice; stir well.
Add confectioners' sugar; mix until well blended.