I wanted a sangria but didn't find a recipe, so I invented this one. I used grapefruit juice. I don't see that often in sangria. It's not too bad.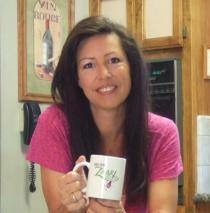 Great Sangria! My sister makes a fab sangria and I can't wait to make this for her. She always adds lemons, limes and oranges in the mix... so I made this recipe exact except for the addition of citrus and maybe a tad bit more rum ;) thanks for a great recipe, can't wait to share it. Cheers ~V
Mix all the ingredients in a pitcher except the carbonated water.
Put in the fridge for a few hours.
Serve in glasses with ice. Top with carbonated water. Garnish with a slice of orange or any other fruits.