riffraff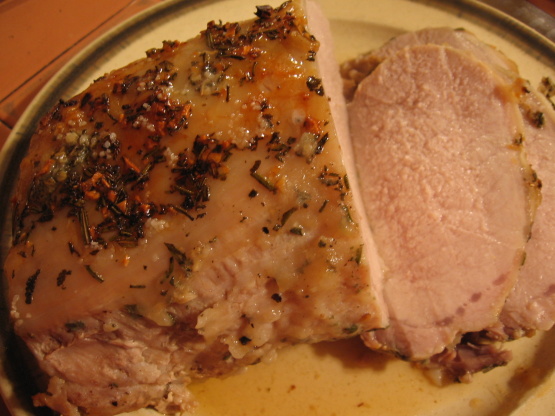 Found on a recipe card at the supermarket. It looks very simple and delicious.

This was very good.Made it this afternoon for dinner.Great flavorful pork!!!Nice and simple,sometimes thats the best!!
Preheat oven to 325 degrees Fahrenheit.
The meat should be at room temperature for best results.
Place pork in roasting pan.
Sprinkle the top of the roast with sage, rosemary, garlic, and salt and pepper.
Bake for 50 minutes (25 minutes per lb).