Bonefish Grill Citrus Herb Vinaigrette by Todd Wilbur
Boos Mom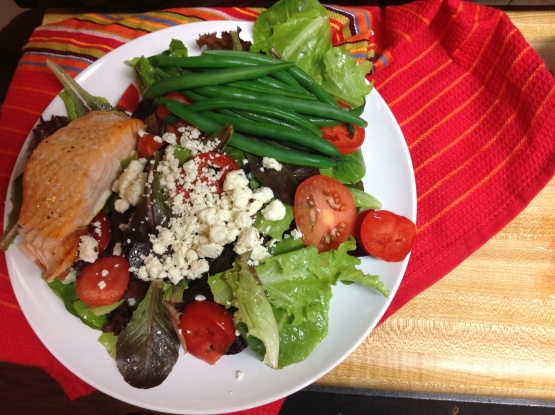 From www.TopSecretRecipes.com Found online in response to a request and it sounds good. Therefore, I'm posting it so I can find it!

My husband and I frequent Bonefish often. I myself worked there several many years ago as a server and this is pretty spot on. To replicate the salad exactly, use fresh greens, cherry tomatoes, pine nuts, heart of palm, and you can either add fresh danish blue cheese (my fav) or feta cheese. One of my all time favorite salads.
Whisk everything in a bowl.
Microwave on high for one minute or until the mixture bubbles rapidly around the edge of the bowl.
Whisk for one minute until mixture forms an emulsion.
Cover and chill for one hour before serving.
Recipe created by Todd Wilbur www.TopSecretRecipes.com.