Peter J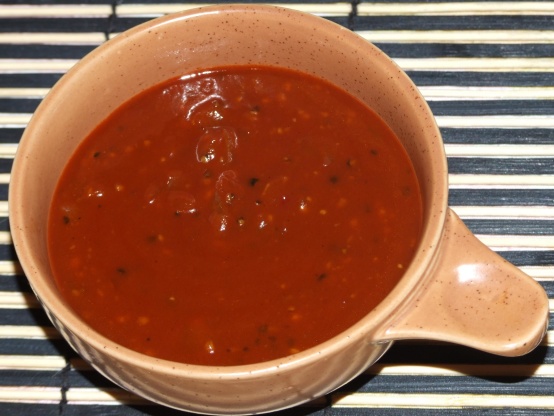 Once you've made this homemade sauce, you'll never buy bottled again. I had to guess on the serving size. (Note - if making vegetarian, use an anchovy-free Worcestershire sauce).

Top Review by Tisme
I also cut the recipe in half, and found out I should not have!!!! I made my sauce in a processor and it turned our fantastic. Everone in the family loved it, & what wonderful flavours Vicki! I will be making this again, I would love to be able to bottle this and keep it on hand it is so wondefuly good! Will be making again. Thank You Vicki.
Sauté onion and garlic in butter until limp.
Add remaining ingredients and simmer on low heat for 2 hours uncovered while stirring occasionally.
After reading a review, I made this today by chopping my onion in the food processor quite fine before sautéing. Wonderful, and less chunky. 10-21-07.