*Alia*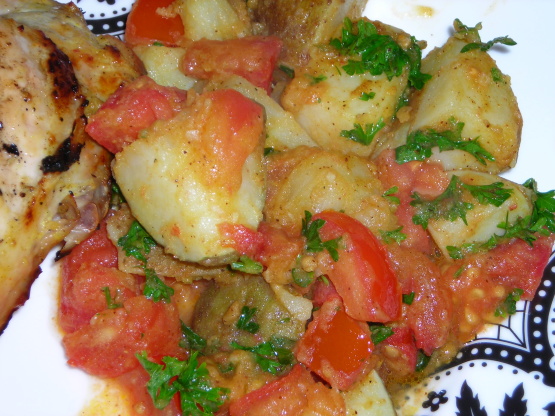 These are very easy to make and very tasty. The spiced add a wonderful flavor.
Heat the oil in a pan and fry the spices for a few minutes.
Add the butter, then the potatoes making sure they are completely coated in the spicy mixture. Cook for about 10-15 minutes, and then stir in the tomatoes and the coriander.