loof751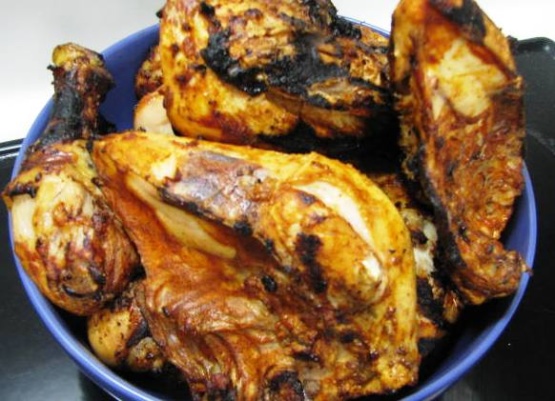 This is one of our favorite ways to cook chicken. Adapted from Light and Tasty.

Top Review by noway
This made a quick and easy weeknight meal, I used a George Foreman grill. I think I will up all of the spices a little next time, especially the ginger, cinnamon, and cardamom. I could hardly taste those because the cayenne, chili powder, and paprika masked them. Thanks for posting!
In a resealable plastic bag, combine the first 11 ingredients.
Add the chicken and seal bag and turn to coat.
Refrigerate overnight.
Rub grill rack with oil or coat with cooking spray before starting the grill.
Drain and discard marinade.
Grill chicken, covered, over medium-hot heat for 15 minutes.
Turn and grill 10-15 minutes longer or until juices run clear.