Prep 20 mins
Cook 30 mins
You could even grill this chicken on the outdoor grill rather than broiling it.
Directions
Heat 2 Tbsp of vegetable oil in large frying pan.
Stir in chopped garlic, cumin and onions.
Cook for 5 minutes over medium heat.
Stir in kidney beans and diced tomatoes.
Cook over medium heat for 5 to 10 minutes, stirring occasionally.
Season to taste with salt and pepper.
Stir in chopped cilantro.
Keep warm.
Brush chicken breasts with remaining 2 Tbsp oil, sprinkle with curry powder, salt and pepper.
Grill under broiler, turning occasionally, until no longer pink inside (about 20 minutes).
Slice chicken breasts and serve over rice, topped with kidney bean-tomato mixture.
Add dollop of sour cream on each serving.
Garnish with cilantro sprigs.
Reviews
Most Helpful
This was a winner for supper. When I asked my husband "On a scale of 1 to 5, how would you rate it?" His reply was "A Six!" Tell you anything? TRY IT!!
After a few tweaks, this was really good. I halved the recipe, with the exception of the curry powder and the garlic. I also flattened out the chicken breasts so they'd cook more evenly and served the whole concoction over basmati rice, with steamed broccoli on the side. The result was incredible! Even my girlfriend, a self-proclaimed hater of beans, loved it and wants me to make it again. Thanks, Gingerbear!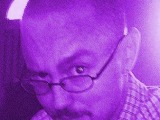 This looks delicious! I can't wait to make it tonight.