Bolivian Salsa Cruda (Fresh Tomato and Onion Salsa)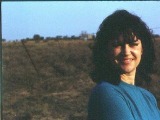 A simple, finely chopped salsa to eat with baked or grilled chicken, or on hamburgers. A generic recipe which varies from kitchen to kitchen, in the northern countries of South and Central America.
1 cup onion, finely chopped (preferably sweet onion)
1 cup tomatoes, ripe, peeled, finely chopped
1 hot pepper, seeds removed, finely chopped ("locoto", and in Bolivia the whole pepper will be chopped up, but this is to taste)
1 tablespoon parsley, very finely chopped
1 teaspoon salt (to taste)
1 teaspoon black pepper, coarse-ground
1⁄2 tablespoon oil (virgin olive oil preferred)
Directions
Mix all the ingredients, drizzling over the oil last.
If you like, add a squeeze of lemon juice and some finely chopped garlic.
The sauce improves in flavour if covered and left to stand for a while.
Reviews
Most Helpful
Fabulous salsa and so quick and easy to make. I didn't have any red pepper on hand so subbed with some finely chopped pickled jalapeno, which gave the right amount of heat. Also added almost a teaspoon of crushed garlic and three good squeezes of lime juice. By the way, two medium tomatoes yielded a cup of diced and one large red onion gave a cup. Delicious served with potato wedges and sour cream. Thanks so much for posting. Will make this often.

This salsa is easy and delicious!<br/>I did not have sweet onions and for this reason I soaked the chopped onions in cold water for about 15 minutes before adding this to the salsa. This steps makes the onion really much sweeter and less pungent. I did not have locoto pepper and I replaced it with some red pepper (long shape peppers) and added some hot pepper flakes, <br/>Thanks a lot for the great salsa, we enjoyed it with fresh bread. Thanks for this delicious and refreshing topping!

So delicious! I used my homegrown, ripe tomatoes and jalapenos, and it couldn't have tasted any fresher. I served it mixed into a green salad, and also along side some baked fish. I'll definitely make this again.