Bok Choy-Broccoli Stir-Fry
A quick little veggie stir-fry that I serve with grilled pork tenderloin.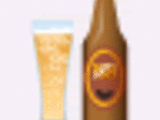 We liked it well enough. I used ground ginger instead of fresh and honey instead of sugar. I also tossed in some spinach Towards the end. Next time I think I would add some other spices to get a slightly more complex flavor.
Heat oil in a large skillet or wok over medium-high heat.
Add onion, ginger, garlic, salt, and red pepper flakes; stir-fry for 2 minutes.
Add in broccoli and bok choy; stir-fry for 1-2 minutes.
Add lemon juice and sugar; stir-fry 3 minutes or until crisp-tender.