Boiled Shrimp With Spicy Butter Sauce
Rita1652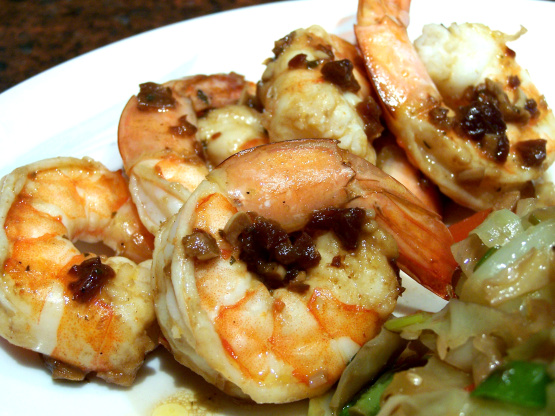 Great with beer or ice cold white wine. The spicy butter sauce is perfect with the seasoned shrimp. Recipe from "Food and Wine Cookbook".
In a large pot, combine water, vinegar, lemon, garlic, Old Bay,peppercorns, 1/2 tsp salt, 1/4 tsp cayenne and bay leaves.
Cover and bring to a boil, reduce heat and simmer 5 minutes.
Add shrimp, cover, return to a boil, cook 1-2 minutes and drain.
Melt butter in a smallpan, remove from heat and add remaining ingredients.
Serve shrimp with the butter sauce for dipping.