JustJanS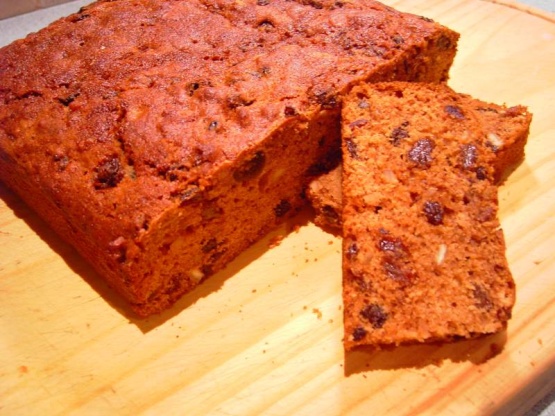 I know a lot of people don't like fruitcake, but I love it and can't understand what's not to love;-). This is a nice simple one from my high school cookbook. I've made a couple of changes to the original recipe over the years.

A good fruitcake !! Excellent flavoring also. I only had to bake this for 45 minutes, and it was done. Otherwise, a very tasty fruitcake.
Preheat your oven to 350f.
Place the sugar, water, fruit, peel, glace cherries, almond, spices, soda and butter in a saucepan.
Bring to the boil stirring constantly.
Remove from the heat when it reaches the boil, and allow to cool for 5 minutes.
Add the beaten egg, sifted flours and pour into a prepared tin-greased and lined 7 inch square or 8 inch round cake tin.
Bake for 1 hour, allow to cool in the tin for 15 minutes before removing to cool on a rack.