Boerewors - South African Sausage
icynorth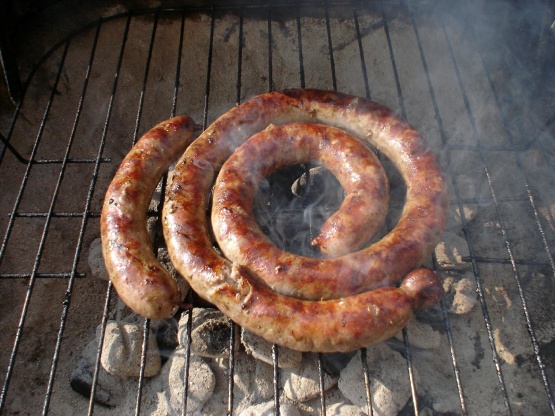 This is a must on every barbecue whether it be coal, gas or electric! When I have not been able to get the skins to produce sausages, I have shaped this mixture into patties and have served it in burger form - something my American family and friends have raved over!
Mix everything very well together.
Stuff casings if used or shape into patties for the best hamburgers in the world!
Barbecue or pan-fry 4 minutes on each side.