Body and Soul Health Muffins
Annacia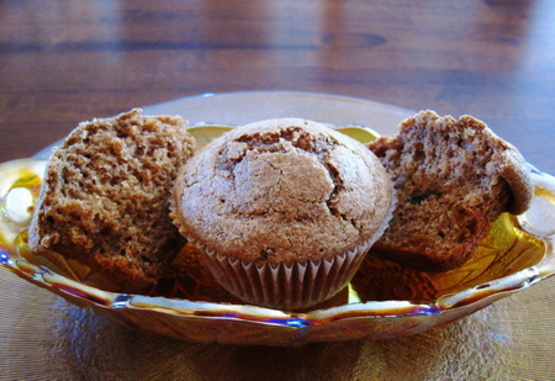 No matter how many different muffin recipes I try, the family say, please, just stick to this one. They are not sweet eaters but they love these. I make a few batches and freeze them; they are lunch box staples. I use regular cup-cake pans and get about 18 muffins from this. I don't make them big; they come out cupcake size, a nice snack.

Not much I can add to 17 other 5-star reviews. Very moist and tasty and now too sweet. I subbed dried cranberries for the raisins. Made for Spring 2013 PAC.
Sift flour, bicarbonate of soda and salt together.
Add brown sugar, natural bran and raisins or sultanas.
Beat eggs with vegetable oil, milk and vanilla essence.
Mix roughly into dry ingredients. Mixture should be lumpy; do not overmix.
Spoon into greased muffin pans.
Fill each cup by approximately two thirds.
Bake at 180 degrees Celsius (350 degrees Fahrenheit) for 10 - 15 minutes.