Bob's Spicy Redneck Cracker
Ms. B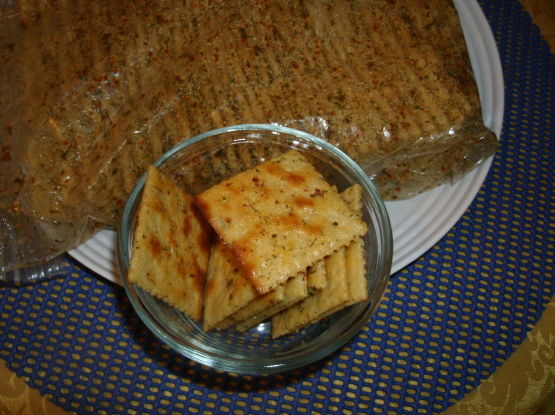 I received this recipe from a friend. It is really good..I cannot tell you the quantity it makes or serves.
Mix canola oil, garlic powder, crushed red pepper, cayenne pepper, dill weed and powdered Ranch Dressing.
Place crackers in a gallon freezer bag.
Pour mixture over crackers and shake well.
Let stand 5 minutes.
Put in airtight container.
Crackers improve with age.