Food.com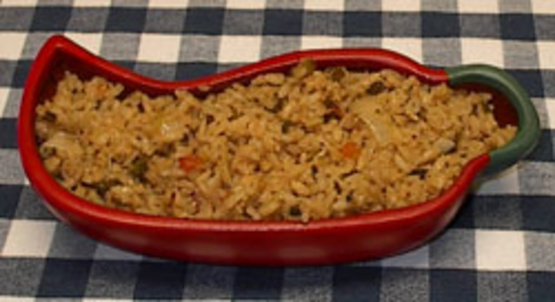 A great rice for any Mexican dinner.

The most unflavorful rice dish that I have ever tried.....First of all, the 4 cups of water need about an hour to absord instead of 15 minutes; after 20 minutes, I had to drain the liquid off because it was taking way too long.....Definitely not something that I would recommend or try again...Sorry, Bob, but this dish definitely bellied up
In a large saucepan, heat oil over medium-high heat with cover.
Add rice, fry, stirring until rice is lightly browned, 3-5 minutes.
Stir in the minced onion, garlic, cumin and salt, fry another minute.
Add tomatoes with liquid plus the water.
Bring to a boil, reduce heat to low, cook another 15 minutes, until rice is fluffy and dry.