dojemi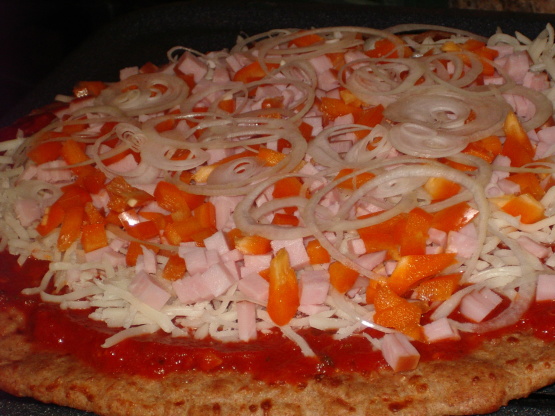 I came up with this pizza variation to keep within the limits of Phase II of The South Beach eating plan. Patsy's pasta sauce contains only 3 g of sugar.
Nore: Any other'legal' toppings can be added Preheat oven to 450 as directed on the Boboli package.
Spread top of Boboli crust with enough sauce to cover leaving a 1- 2" rim.
Add a generous amount of Mozzarrella cheese over the sauce.
Top with chopped bell pepper.
Top with sliced onion.
Cook in 450 degree oven for 8-10 minutes or until cheese is melted.
Cut into 6 slices and serve.