LMW1015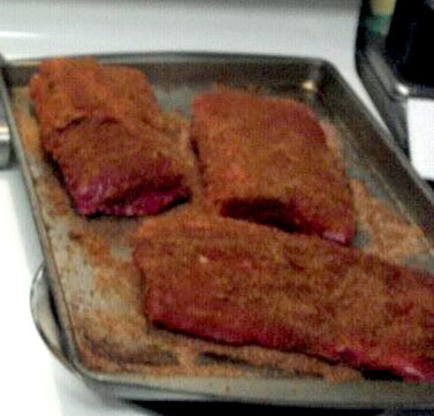 I got this recipe from one of Bobby Flay's shows and my family enjoys it.

excellent rub!!!.I made this for ribs for a Memorial Day picnic, everyone wanted the recipe. I was out of chile powder so I used cajun seasoning mix. Fantastic on ribs. My husband tried it on his venison steak, and and beef steak. Now I'm told to always keep it on hand. Thanks for posting
Combine all ingredients in a large bowl and mix well. Store in an airtight container. Pack on the dry rub onto your next rack of ribs.