Bob Safford's Refreshing Apple Tuna Summer Salad
Parsley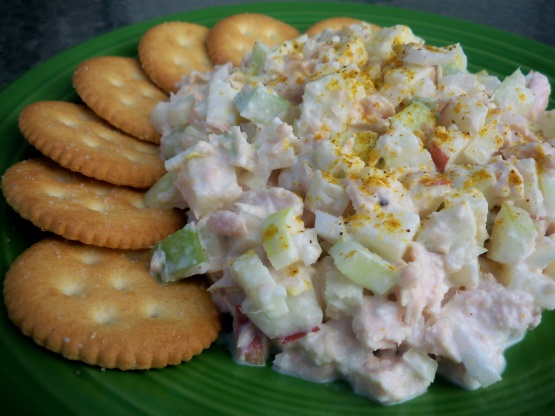 This is quick and so delicious--everyone loves it and thinks it is a very special recipe!
Flake tuna.
Add to diced apple, onion and celery in a bowl. Mix well.
Add 1/8 - 1/4 cup mayonnaise to bind.
Add 1/2 - 1 tsp [a splash or so] of red wine vinegar.
Chill in refrigerator 2 hours [or quick chill in freezer for 20 minutes or so].
Kids love this, everyone loves this -.