Bo-Kaap Cape Malay Kerrie - South African Cape Malay Curry

This distinctive and tasty authentic curry relies heavily on the special blend of spices, known as Cape Malay curry powder. Cape Malay curries are famous for their fruity and full-bodied flavours, making good use of local colourful vegetables or meat and fish, they are not as hot as the curries used in the Indian kitchen. This "secret" recipe hails from one of the steamy kitchens in the vibrant Bo-Kaap area of Cape Town; it was on a recipe sheet given to my mum from a spice shop in that wonderful area, in the 1950's. The Bo-Kaap area is a treat; the houses are painted gorgeous bright colours that won't fail to make you smile, there are always children playing in the streets and the haunting call of the muezzin will remind you of exotic destinations such as Istanbul and Cairo. And then there's the smell of spices that wafts through open doorways and comes rushing out at you as you walk past Atlas Trading, the local spice emporium. You might be just minutes from the centre of elegant and sophisticated Cape Town, but you'll feel as though you're in a different country. Serve this curry with yellow rice and a variety of sambals and atjars.
Directions
Heat the oil in a large pot or saucepan.
Over high heat, fry the onions and garlic, stirring continuously. Add the ginger, curry powder and all the spices and continue stirring for a minute. Season to taste with pepper and add the salt.
Reduce heat slightly. Add the meat and fry it until it is browned on all sides. (This may be easier if you remove the onions, garlic and ginger mixture and set them aside, then return them to the pot after the meat is browned.).
Add the vinegar and stock, plus all the other remaining ingredients (except the apricot jam, yoghurt, and bananas). Cover. Reduce heat. Simmer over a low heat, stirring occasionally, until everything is tender, approximately 1 1/2 hours for lamb and 2 hours for mutton, maybe a little longer.
Stir in the apricot jam and the yoghurt a few minutes before serving.
Serve this curry with yellow rice and a variety of sambals and atjars.
Most Helpful
The spice mix and the taste is absolutely spot-on!! Anyone who makes this, who is not acquainted with this cuisine, will not be disappointed!! I cut the recipe in half because we are only two people, but I kept religiously to the ratio of ingredients. It's still a lot of main dish, and believe me, whatever is left tonight, will be saved! My only reservations are these: I would double the ground coriander and cumin. Also, this is a typical Malay spicy meat stew, and not a curry as most people understand it: if you want a curry bite, add hot chopped pepper or dried pepper flakes. Curry in a recipe can be deceptive: I used the same Cape Malay Curry Powder as FT did, and mine seems very mild. Here I keep in mind that there are hundreds of individual versions of Malay curries: it all depends on the cook. The one aspect all these Cape Malay/Muslim curries have in common is that they are usually mild -- not to be compared with the Indian curries of Durban and surrounds! This recipe makes a LOT of food and delicious sauce, and can be recommended as an economical recipe in times when red meats are expensive. Make a lot of yellow rice (The real recipe with sugar in it!). The sambals can be sliced bananas, a bowl of chutney and a bowl of dessicated coconut. We found that this dish was so flavourful and spicy that it needed no more than brown rice. (We had a large mixed salad as a starter).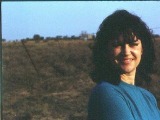 OMW I made this last night because I had some Woolies Cape Malay curry spice to use up. It was utterly delicious. I have made Cape Malay curry before, but this is hands down the best. I think it's the addition of the banana and apricot jam.<br/>The only changes I made were:<br/>- I used soaked raisins, not apricots because DH doesn't like them, but the plump and juicy taste of the raisins added a delicious element.<br/>- I let the lamb simmer for 3 hours because I could only find pieces with some bone and 1.5 hours is not enough for the lamb to fall off the bone.<br/>- I used 2 tbsp of the curry powder because I wanted to use it up. Will do the same thing next time.<br/>- I only used 2 onions because 4 just seemed like way too much.<br/>- I added potatoes at the beginning with the carrots.<br/>- I added frozen green beans and mangetout right at the end, but I think you could add most vegetables into this if you want to boost your intake a bit. <br/>- I did wind up adding a touch of chili flakes, but probably would have been fine without it. I like a touch of extra kick, though.<br/><br/>All in all, I will make this again, and I hope Woolies never gets rid of their Cape Malay spice powder!
Leggy Peggy gave me some of your Bo-Kaap Cape Malay Curry Powder (Recipe #289383) so that meant I had to make the curry - and was it good! I too wondered if it was going to be too sweet and I DIDN'T forget the jam and yogurt. But it turned out perfectly and even DH didn't complain about 'yet another curry':) Many thanks for sharing.