Bo-Kaap Cape Malay Curry Powder - South African Spice Mixture
My take on Cape Malay curry powder; I devised this when I finally finished my precious box of this type of curry powder, that had been sent to me in a Herbs and Spices swap by Zurie! I checked the ingredients list and finally after a little trial and error, I came up with this, and it is a pretty close match! Influenced by Malay cuisine, Cape/Malay curry powder/masala is a blend of sweet and pungent spices to include cloves, cardamon, fennel, mustard, coriander, turmeric, fenugreek, a little chilli and black pepper. A curry powder/masala of a mild heat yet full of the flavours you expect in Indian curry. This curry spice mix is wonderful in all types of curries, but especially authentic Cape Malay style cuisine, and of course curries.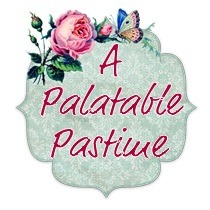 Excellent curry powder! I use quite a lot of curry powder and this recipe stands shoulder to shoulder with every one. Makes a nice batch as well, which should last some time. I made this to use in Alskann's (Recipe #305738) for ZWT4 team Kumquat's Kookin' Kaboodles with some piri piri peppers I got at an African market to use for the dried hot red chiles. The only suggestion I can offer is after reading the reviews of others who subbed bay leaf for curry leaf. In my opinion, it is not a good swap as they taste nothing alike. I would suggest if you are out to just add a little more curry powder. If you do come across some curry leaves (perhaps in an ethnic market) be sure to freeze them being careful not to crush them in the freezer as they do keep very well. Thanks for posting! ~Sue
Place all the whole seeds in a frying pan and dry roast for a minute or two, until they become pungent and release their fragrance. Place them in a food processor or coffee grinder and pulse until they are finely ground - or grind them with a pestle and mortar.
Add the remaining ground spices, including the chillies and the curry leaves, to the roasted spices and mix well.
Store in an airtight jar or tin for up to 6 months, in a dry, cool and dark place.