Blushing Strawberry Family Delight
Food.com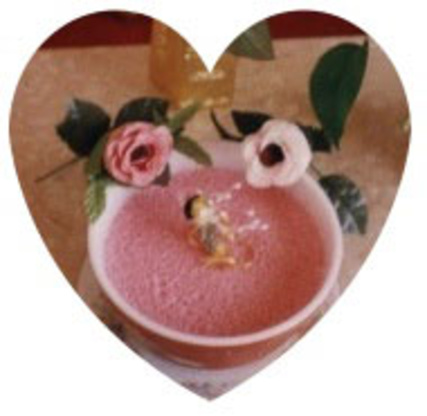 Its yummmmmmmy! This recipe was passed on to me by my cousin sis, Anju Bhagchandani and I can't thank her enough for it. Its a dessert enjoyed at any time of the year, on any occassion and by anyone and everyone no matter how young or old. It tastes too good and the colour is a beautiful baby pink. Enjoy!

I have tried this with orange gelatin and mandarin slices. The strawberry sounds great too. So simple yet so wonderful.
Boil 1 cup of water.
Pour the gelatin powder in it.
Stir continuously in order to avoid lumps.
Cool.
And 1 cup cold water.
Set aside to form in the refrigerator.
In the meantime, chop bananas and strawberries.
Once the jelly has formed, add the cream and condensed milk.
Whisk extremely well.
Add the chopped fruits.
Keep it in the freezer to form.
Once formed, garnish with a strawberry and serve.