Alia55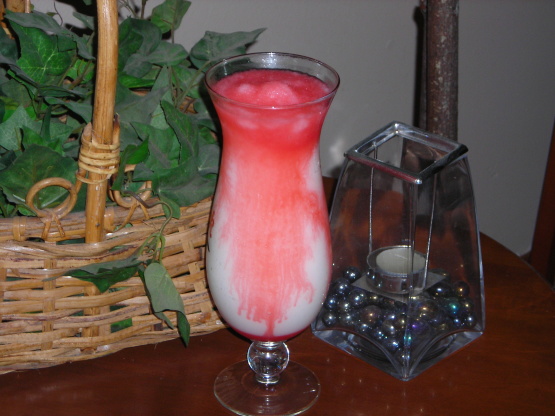 This is a very pretty twist on the classic Pina Colada

I've wondered how a little grenadine would boost the flavor of a pina colada being it provides a cherry ?? twist which is delicious in my opinion. The way I get this twist is by dropping a few cherry starbursts candy squares into the drink after blending. The starbursts steadily stream a hint of awesomeness to the concocsion. Try it! I call mine the Starburst Pina Colada. It is a very big hit among my friends who call me the pina colada king because I have several variations of this blended drink that I make.
4

ounces pina colada nonalcoholic drink mix

2

ounces light rum

2

cups ice
grenadine
Combine pina colada mix, rum and ice in a blender and blend till smooth.
Top with desired amount of grenadine.