Ms B.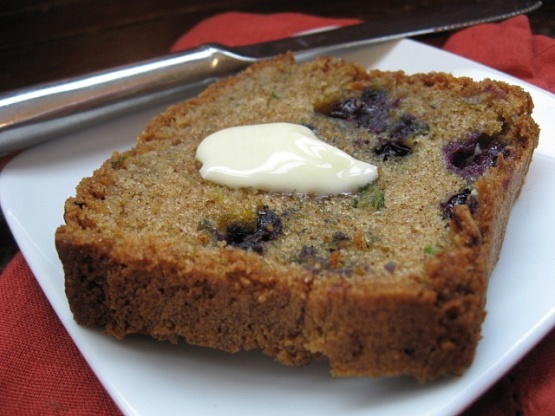 found this in the bottom of my recipe file. enjoy!

This is one of the best recipes I've made for zucchini blueberry bread. The only change I made is add 2 cups of blueberries rather than 1. Its delicious, not too sweet or dense- perfect.
beat eggs till foamy.
add oil,sugar,zucchini,and vanilla.
mix lightly.
sift dry ingredients together and gradually add to egg mixture.
blend well.
add blueberries and fold into batter.
pour into a loaf pan and bake at 350 dgrees for 45 minutes.
check at 30 minutes to prevent burning.