Hadice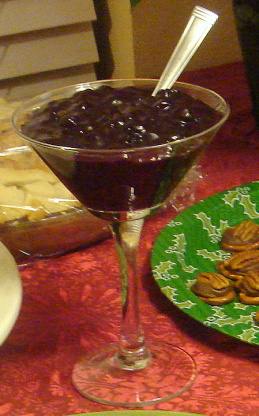 Terrific easy sauce for ice cream, cheesecake, frozen yogurt, or ?I found this in Chatelaine magazine.

Simple to prepare and delicious....nice and rich. Mine thickened in less than 1 min. The butter is the key....YUM!
In a small pan over medium high heat, combine blueberries, sugar and lemon juice.
Stir often until berries soften and release some juice, about 2 minutes.
In a small bowl, stir cornstarch with water to form a paste.
Add to saucepan.
Stir constantly until thickened, at least 2 or 3 minutes.
Add butter and stir until melted.
Serve right away or cover and refrigerate up to 3 days.
Serve sauce warm or cold.