Annacia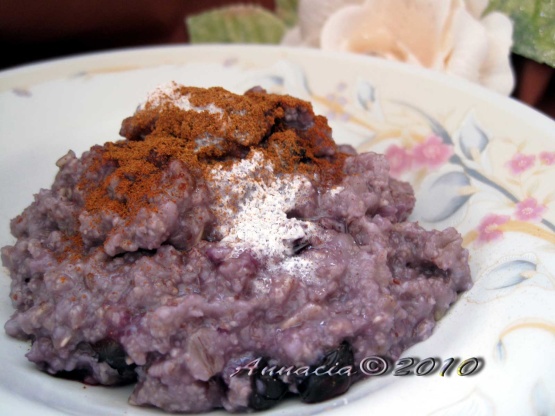 A quick and healthy breakfast

Top Review by KateL
Excellent porridge, however the recipe does not give a cooking temperature or cooking time. I think the blueberries should be gently folded in. For English presentation, I believe it is customary to make a little well in the middle for the milk. I used Splenda Brown Sugar Blend (part Splenda, part brown sugar). We did not use all of the cinnamon-sugar topping. This had the right amount of blueberries for us. Made for The Wild Bunch of ZWT8 for its trip to Britain.
Heat water and oatmeal + pinch of salt in a sauce pan and cook until desired consistency; stir in blueberries and heat through.
Serve topped with brown sugar, cinnamon and milk.