Blueberry Pineapple Smoothie
Kim127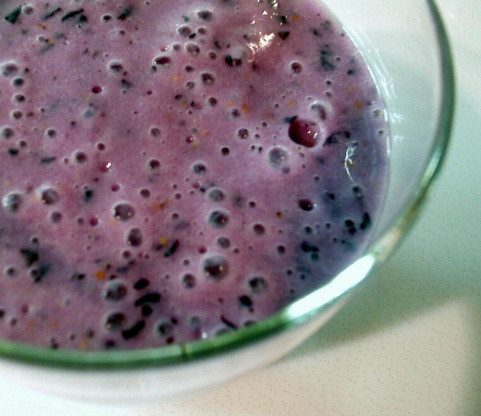 I whipped this up on the spur of the moment, having no idea it would taste this good! I used fresh blueberries and canned pineapple. I am sure it would taste just as good using frozen blueberries and fresh pineapple. The first time I made this smoothie, the intense color about knocked my socks off! My husband and I love this smoothie and I hope you will enjoy it too!

I doubled the recipe and served it for breakfast for the two of us. I used fresh pineapple, and frozen blueberries. I also used plain low-fat yogurt, and added two servings of vanilla hemp protein powder. As the pineapple was fresh, I didn't have juice, so I added some orange juice instead. It was delicious (and perfectly sweet), and will definitely become a staple in our house!
Put all ingredients in blender.
Blend until smooth.
Serve immediately.
Serves 1.