Blueberry-Nut Mini Loaves
CoffeeB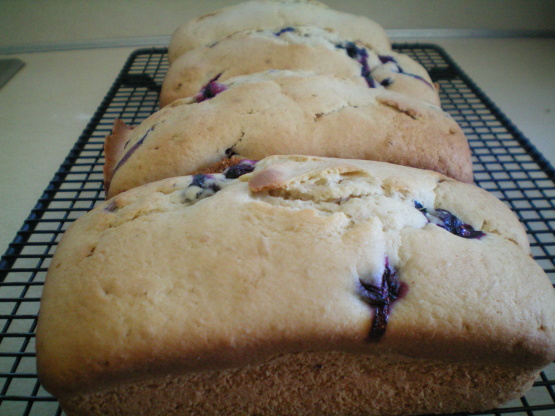 These mini loaves bake out nice and high, the applesauce and cream makes these soooo moist! You can use cranberries in place of blueberries if desired.
Set oven to 350 degrees.
Grease four mini loaf pans.
In a large bowl cream butter with sugar until fluffy.
Add in eggs and vanilla and beat until completely blended,.
In a small bowl whisk/combine the applesauce with whipping cream until blended.
In another bowl sift together flour, baking powder, baking soda and salt, then add to the creamed mixture along with the applesauce mixture.
Add in blueberries and walnuts; mix to combine.
Transfer to mini loaf pans.
Bake for about 30-35 minutes, or until they test done.