Blueberry Muffins With Crumb Topping
From Food and Wine magazine. They say that since the baking powder, which lightens the muffins, is activated by moisture, get the batter in the oven immediately. For softer edges, use liners; for crisper edges, use a well-greased, unlined pan. I used 2% milk and they came out great. These are easy to make and delicious!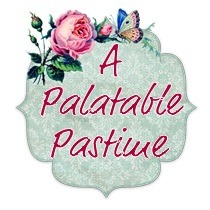 YUM! The flavor of these is bakery-quality, and the streusel topping is perfect! I did have one trick while preparing these- I put the blueberries in a bowl and tossed them with 1-2 tbsps of flour before folding them into the batter. What this does is help keep the blueberries from racing to the bottom as the flour gives a sticky surface to help hold the berries in place. These are disappearing like lightning! Thank you.
Preheat oven to 375 degrees, Prepare muffin cups/tin.
Crumb Topping:.
Combine the flour with the brown sugar, granulated sugar, baking powder and salt. Stir in melted butter, then pinch the mixture until it forms pea-sized clumps.
Muffins:.
Whisk the flour with the baking powder and salt, In another bowl, combine the sugar, eggs, and canlo oil and beat witha handheld mixer at lowspeed until combined.
Beat in the whole milk and vanilla.
Add the flour mixture all at once and beat on low speed until the batter is smooth.
Stir in the blueberries.
Spoon the batter into 18 of the cups, filling them about three-quarters full.
Sprinkle the crumb topping on top of each one and bake for about 30 minutes or until muffins are golden.
Let cool in pan for 10 minutes before serving.