Fleurp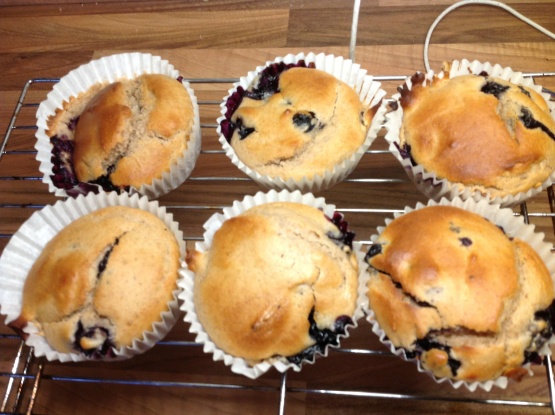 I've tried many blueberry muffin recipes, none just to my standards. Finally I took several different ones and incorporated them to how I like them. Enjoy! I also suffer from IBS and find that this snack doesn't bother my stomach at all.

Good. I used a mixture of berries instead of blueberries and they were nice.
Preheat oven to 400°F.
Combine flour, sugar, salt and baking powder in a mixing bowl.
Add milk of choice and oil. Mix.
Fold in blueberries.
Pour into muffin cups and bake for 25-30 minutes.
Makes 9 muffins.
(Sometimes I like to sprinkle a little brown sugar on top before I put them in the oven).
This can easily be made into a vegan muffin mix. Tastes just as good too!