Blueberry Muffins (1 Ww Point Each)
cmittura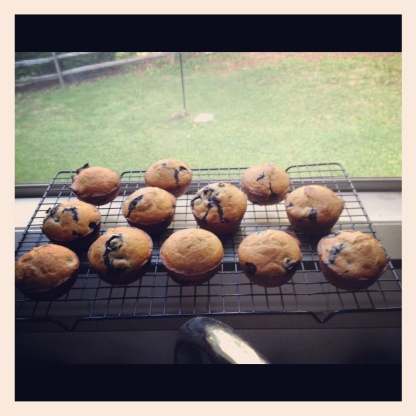 This is from the Weight Watchers magazine Easy Weeknight Favorites. My magazine says I first tried them in January 2006. They are very good for a lowfat muffin and easy to make. I am posting here because my magazine is falling apart and I am afraid I am going to lose it! (I have omitted the teaspoon of grated lemon rind and teaspoon of grated orange rind the original recipe calls for. I don't always have them around to grate so just make it without!)
Preheat oven to 400 degrees.
Combine first 4 ingreidents in a medium bowl; stir well. Make a well in center of mixture.
Combine milk through the egg; add to flour mixture, stirring just until moist. Gently fold in blueberries.
Divide batter evenly between 12 muffin cups coated with cooking spray. Bake at 400 for 20 minutes or until golden. Remove from pan immediately; cool on a wire rack.