Blueberry, Mango and Ginger Parfait
chia2160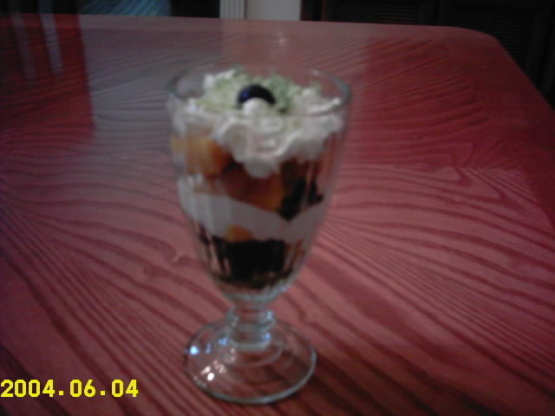 This makes a delicious breakfast treat as well as being a fantastic finale to a summertime meal.
Grate rind from one lime and set aside.
Squeeze 3 tablespoons juice from limes.
Toss together mangoes, blueberries, lime juice and candied ginger.
Spoon into parfait glasses.
Top with whipped cream or yogurt and sprinkle with reserved grated lime zest.