xflisa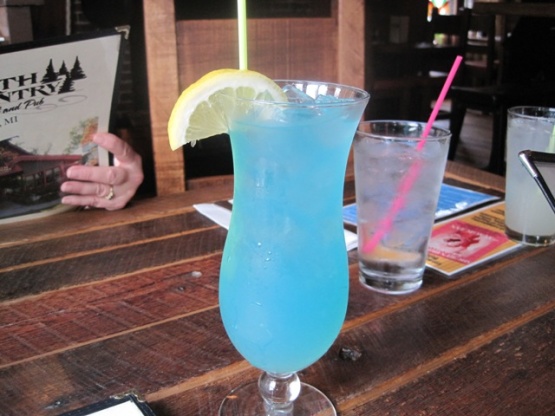 I was at a restuarant in Suttons Bay call North Country Grill. They were serving this drink and it was fabulous. It is such a pretty light blue color! They used real lemonade I chose to use crystel light.
1 1⁄2 ounces blueberry vodka
1 1⁄2 ounces blue curacao

4 -6

ounces crystel light lemonade
fill tall glass or goblet glass with ice.
Add blueberry vodka, blue curaco and lemonade to fill glass.
Stir well.
Garnish with blueberries if you want.