Vanessa C.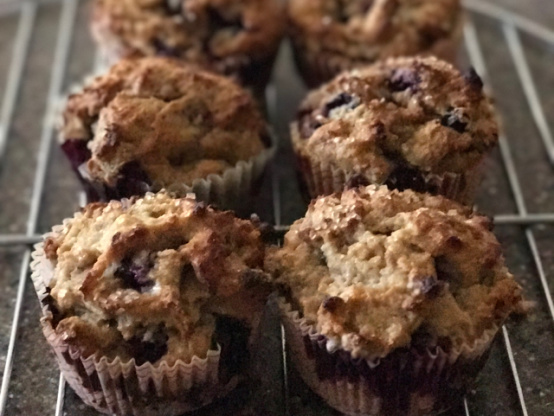 These are stupendously tasty. We splurge on a 'premium' lemon yogurt for these, don't want to use one that's fake flavoured. It costs a little bit more but the results are decidedly worthwhile and besides we want to keep these a rare special treat. Love these muffins, they've always come out moist and tender. We make a point of NOT making them all the time so they remain "special".
Preheat oven to 400°F.
Combine dry ingredients in a large bowl.
Stir in the blueberries.
In a separate bowl, blend the wet ingredients, including lemon peel.
Add the wet ingredients to the dry ingredients and stir until just combined-- do not over mix.
Fill greased muffin cups and bake for 20 to 25 minutes or until a cake tester or toothpick inserted in center of one muffin comes out clean.
Cool on a rack for five minutes before removing from pan; finish cooling on rack.