Blueberry Goat Cheese Pie
wesski84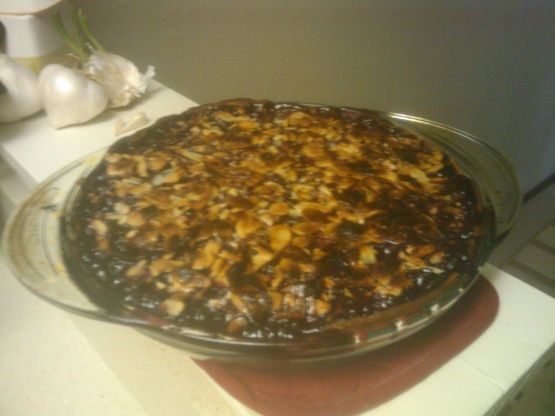 I saw a similar recipe on Diners Drive-In's and Dives but was never able to find the recipe so I created my own version. It turned out so yummy. I have just revised this to extend the cooking time from 25 mins to 40 mins per the 2 reviews below. i have also found that cooking it longer helps to set it better. Chilling it also helps.

This looked wonderful, so my husband and I decided to try it. I followed the recipe as written and it was pretty simple, especially that aside from the blueberries, I had all the ingedients. I took it out of the oven after 25 minutes and let it sit for almost an hour, but it was still runny when I went to slice it. I turned the oven back to 400 and put it back in for another 25 minutes and let it sit another 30 minutes and it was great. You can taste the goat cheese but no one ingredient overrides any of the others. We'll definitely make this again but increase the baking time to 45 minutes.
Combine first 7 ingredients, mix with spoon until smooth. Fold in blueberries and basil. Pour filling into unbaked pie shell, Combine melted butter, granulated sugar and sliced almonds and spread over top of pie. Bake at 400 degrees for 40 minutes. Pie will set better if it is chilled.