AmyZoe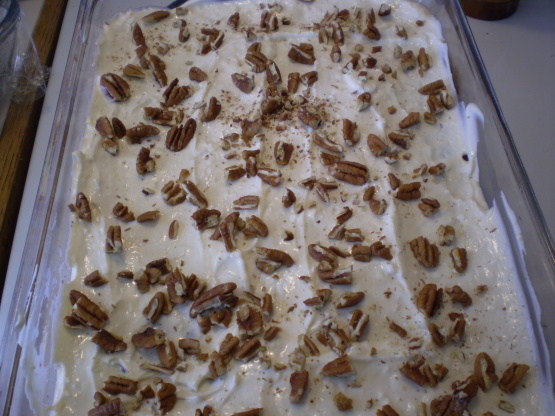 This is a delicious salad or dessert that requires little effort but looks and tastes heavenly. I used raspberry gelatin in place of cherry because it's what I had. I also threw in some raspberries with the blueberries. Don't make your cream cheese mixture too soon or you'll sample a little too much before the jello is ready...cooks beware! I used frozen fruit, but I'd love to try it when fresh fruit is in season. I found the recipe in Taste of Home Parties, Potlucks, and Barbecues from Mildred Livingston in Phoenix, Arizona. Cook time excludes chilling time.

This is similar to a recipe my grandmother made in the 70's. We would look forward to it at the family holiday dinners. The only difference I see from mine is the flavor of Jell-O used. She used apricot and I now use strawberry. It is an excellent recipe!!
In a large bowl, dissolve gelatin in boiling water.
Stir in blueberries and pour into an 11x7x2" dish. Chill until set.
In a large mixing bowl, beat cream cheese and sugar until smooth.
Add vanilla and sour cream and mix well.
Spread over the gelatin layer after gelatin is set.
Sprinkle with the pecans.
Chill for several hours or overnight.